Various equipment can help you save time and money in the kitchen. From food processors to intelligent assistants, these gadgets are a must-have for any cook.
They will save you time in the kitchen and keep your food fresh. Plus, they're fun to use.
Chopper
A chopper is an essential kitchen item that may help you save time and energy by chopping vegetables and other materials quickly and efficiently. They come in various sizes and forms, so you can pick one that meets your requirements.
There are a few different types of choppers, including manual and electric, but they all have rotating blades that roughly chop ingredients. Choose the one that's right for you based on how easy it is to use and what type of food you plan to chop. Furthermore, kitchen tools and gadgets are essential in the toolset of every home cook, and they may help you save time and money. Some are more practical than others, but they all share one goal: to make meal preparation easier.
Stainless Steel Knives
Stainless steel knives are great for the kitchen because they don't need much maintenance and stay in good condition for a long time. They can withstand high temperatures and are resistant to corrosion.
Moreover, stainless steel is not as brittle as carbon, making it safer. They also hold their sharp edge for extended periods and are easier to re-sharpen.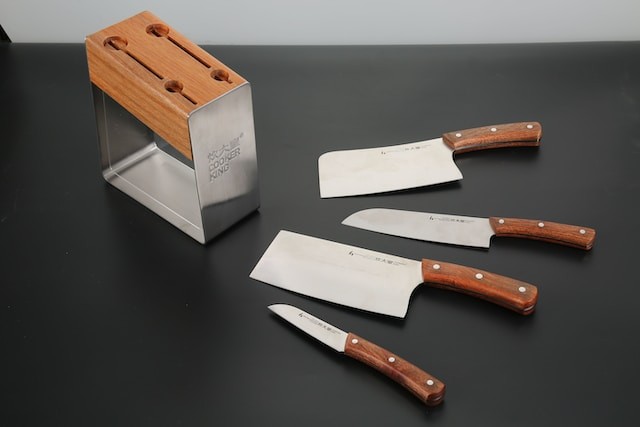 The best stainless steels for knives are ones with low levels of chromium and molybdenum, which can be tempered to at least 56 HRC. This type of stainless steel is used to make high-end kitchen knives, scissors, and folding knives and is also suitable for making razor blades.
Colander
A colander is a helpful kitchen utensil for washing and straining vegetables, rice, pasta, and fruits. You may also use it to drain extra water from a pot or skillet.
A good colander should be made of stainless steel or other durable materials. It should have evenly spaced holes, easy transport handles, and feet to stabilize your counter or tabletop.
An excellent colander is an investment that will save you both time and money. Furthermore, if you use a high-quality colander, you can be confident that your food will be free of bacterial contamination.
Salad Spinner
Whether making a salad for a dinner party or preparing a batch of lunches to take on the go, a salad spinner is one of your best kitchen tools. This kitchen utensil washes and spins your greens to remove excess water and grit.
This leaves your greens clean and ready for your favorite dressings without water dilution, which can ruin the taste of your dish. And it saves you from hand-washing each leaf, which takes time and is a lot of work.
Larger capacity spinners are also handy for a family or large group. They can wash and spin up to 6 portions of lettuce or other greens at once, ensuring your guests always have fresh greens for their salads!
Wine Bottle Organizer
If you have a collection of wine bottles, a wine bottle organizer might assist you in keeping them organized. They come in various sizes and shapes and can be used to save space on a kitchen countertop or dining room buffet.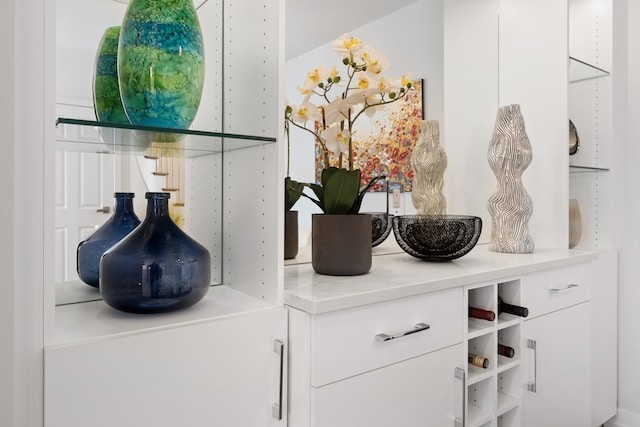 Sort your wine by price, keeping the most expensive bottles in a more accessible location in the cellar. If you have a vast selection of wine at varying prices, this technique might help you organize your wine collection and discover the ideal bottle when needed.
For extended periods, wine bottles should be stored in a cold, dark environment. They should be kept in a temperature-controlled basement, garage, or closet.